A café in the village where I live closed down recently, just a few months after it had opened. I wasn't surpised. Located in a new park for small businesses, it was a little off the beaten track, with very little direct passing trade. It was only after it had closed that I noticed the sign outside the business park on the main road.  As you can see in the photo, it displayed the café's logo, using a fancy script-based font for the name (Christel's) with the words café and restaurant barely legible among the swirls and whirls.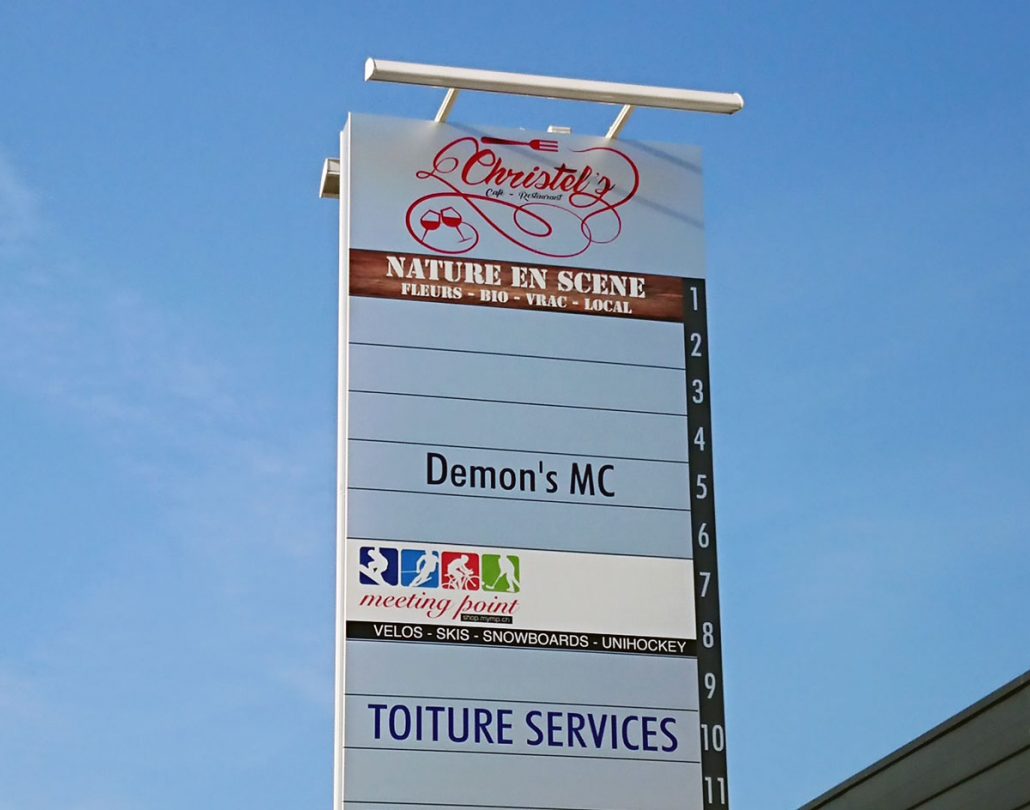 I don't, of course, think this was to blame for the business failing. (In fact, I don't know why it closed.) But the thought did occur to me that they could have been much more direct. I would have advised them to simply display the word "CAFÉ" in large bold letters on that particular signpost. Its only purpose was to let people passing along the main road, many on their daily commute, know that there was a café in that business park. Using the logo made it much harder for a passing driver to decipher. I had visited the café a few times and even I didn't notice the sign until it had closed down.
So why write a blog post about this? Well I think it illustrates well a communications principle that comes up often, across a range of situations: unless you already have a loyal and established audience for whatever it is you are communicating about, you should use language that makes it very clear what the thing is. If it's a café, put 'café' on the signpost. (Number 10 on the sign above got the message!)
This principle applies to website sections, buttons and menu labels, publication titles, event names – even job titles. If you're in doubt about what to call something, call it what it is. Or, to paraphrase a famous UK television advert, make sure  the tin says exactly what the thing inside it does.
It's a pity that Christel's café wasn't a success. Another new business in the village has a much better chance of survival, primarily because it's right in the heart of the village. But it also has a big sign that tells you exactly what it is!