I've had a chance to work with both Wix and Squarespace on recent projects. While WordPress remains my preferred platform for building and maintaining websites, these site builder services are clearly attractive for those who want to quickly and easily get a professional-looking site online.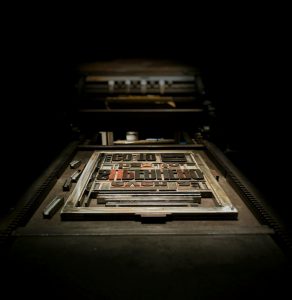 The bar for using these platforms is lower than for WordPress, from a technical perspective, with simple drag-and-drop user interfaces. And both can result in slick-looking websites that serve their purpose well. However, one big drawback to using a service like Wix or Squarespace is that they are proprietary platforms. They own the site code and the designs and there are strong limitations on downloading your website or transfering it to another platform.
WordPress, in contrast, is open source. Any website you create using it is 100% owned by you. It also offers endless flexibility and possibilities, with a huge community developing themes and plugins that can serve just about any requirement you could imagine. While using WordPress.org (i.e. signing up with a web host and installing the WordPress software) might seem a little too complicated for some people, WordPress.com offers an experience that's halfway between the full content management system that WordPress.org offers and the drag-and-drop simplicity of Wix or Squarespace.
Go for Wix over Squarespace
If, for whatever reason, you feel WordPress isn't for you then my recommendation is to go for Wix over Squarespace. Others have written detailed comparisons of the platforms, but the short version based on my experience is that Wix has a more intuitive and flexible user interface, including a very nice dedicated tool for adjusting your mobile layout. The way it handles search engine optimization (SEO) is also superior to Squarespace. I found working with the latter very frustrating at times: dragging content blocks around is quite fiddly and the lack of any central media library makes no sense at all.
Finally, it seems WordPress is set to take a leap forward in usability in the coming months with a new way of editing pages will make it much easier to add rich content. I'm looking forward to getting to know Gutenberg (the name of the new editor) in the months ahead. It may well bring a whole new group of fans to WordPress.
P.S. The Wix site I built recently is here, while my own website is built with WordPress, using the Enfold premium theme.
Update (May 2021):
While I haven't worked with either Wix or Squarespace recently, if I were writing this post again now I would change my advice. Both of those platforms remain popular, but I had overlooked the fact that Squarespace enables the export of your content in a way that can be useful for migrating to a different platform (such as WordPress), where as Wix does not. A new advertising campaign by Wix that unfairly (I believe) targets WordPress only adds to my feeling that it might be best avoiding Wix.
WordPress, for which Gutenberg is now the default editor, has become much more powerful and user-friendly in the last three years. I still strongly recommend it over any other platform, but Squarespace will do a good job for you if you want to quickly build a professional-looking site and keep open the possibility of migrating to WordPress or some other platform in future.