A few years ago I recall reading many articles predicting the death of websites. People would get their information from social networks and would use mobile apps to access and browse content. I believe those predictions have been proved wrong, or at least premature, especially when it comes to niche audiences and interests.
For the small to mid-sized organizations I've worked with, the website remains the most important focus for online presence. As Facebook became seemingly ubiquitous, there was a feeling that content should be produced primarily with such social networks in mind. As a result, organizations have sometimes neglected their own news sections and blogs. Instead they direct their efforts to garnering more Likes and Shares on Facebook. This is usually a mistake, particularly when communications resources are limited.
Keep control of your content
Social media platforms are, by their nature, ephemeral. They are not where your content should live. It goes out of sight all too quickly as users scroll on by. Even those offering a Like in passing can't really be deemed to have engaged with your content. And on top of that, the owners of these platforms regularly make (often unannounced) changes to the way pages and feeds are structured and to the tools available to publishers. (LinkedIn, in particular, has been guilty of this over the past few years, and just recently Facebook rolled out a new default layout for company pages that may not prioritize the content that is most important for your organization.)
"Existing in or building your audience in someone else's playground should never be your primary strategy." Paul Jarvis
Your content should live on your website, with your various communications efforts serving to drive your community (and those who you'd like to draw into your community) to that content. When it's on your site, you have control over how it looks, how it's structured, how easily it can be found, and what will happen to it in future. Needless to say, having a website that works well on mobiles is essential now.
Why use Facebook?
A small organization should use social media for two main purposes:
To drive people to the content on your website. (And not vice versa – you should generally avoid tempting people away from your site with embedded feeds from or links to external social media sites. A feed from your Facebook page is not a replacement for having your own news pages.)
To have conversations, as you're unlikely to get much traction within your own website. Social media platforms are really suited to comments, reviews and reactions. While you may manage to achieve some commenting activity on your website, for example on blog posts, it's more likely that the conversations will take place on social networks, underneath the links you posted to drive people to the website content in question.
The points above apply equally to LinkedIn, although in my experience it can be harder to get conversations going there.
Don't waste time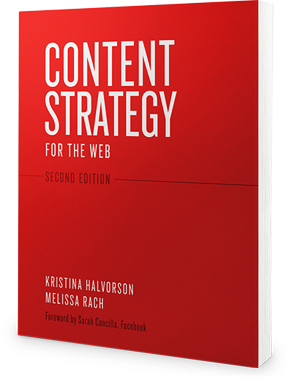 I do think that in most cases it is worth having a Facebook presence, at least for the first of the two reasons mentioned above. But I'll finish with some advice that suggests asking yourself whether your audience really expects and wants to meet your organization on Facebook. This quote is taken from the excellent book Content Strategy for the Web, from the section on Platforms, Channels and Formats for Content:
Just because you know where your audiences are doesn't necessarily mean it's a good place to talk to them. Case in point, take Facebook. Brands have jumped at the opportunity to build a presence on Facebook. Some of them have been quite successful. But many of them are out of place and generally ignored. Do I really want to become a fan of my neighborhood plumber on Facebook? No. I do not. I am too busy taking the "Which Star Wars Character Are You?" quiz and arguing with my mother on her profile wall.

Don't waste time delivering your content where your audiences don't actually want you to be.