Being a fan of the format, I was thrilled to be asked to host a new podcast. It is part of a European project to help the media sector change the way it approaches innovation.
I enjoy listening to podcasts when I go running or on long journeys. I listen mostly for pleasure (Richard Herring, Adam Buxton, BBC Fighting Talk, Sodajerker on Songwriting), although some can also feed into professional interests from time to time (99% Invisible, RadioLab).
The new podcast is called MediaRoad SkillBytes. The aim is to examine what the digital transformation of the media industry means in terms of professional journeys: jobs, skills, recruitment, training, etc. MediaRoad is the name of the European project and the European Broadcasting Union, one of my main clients, is a project partner.
Intended as a B2B podcast, it's primarily targeted at those who deal with HR and training in media organizations. With technology changes having such a huge impact on media jobs, the idea is to help identify how employee profiles are changing and the mix of skills and competences that will be needed in future. The interviews may also be interesting for technology managers and even media students.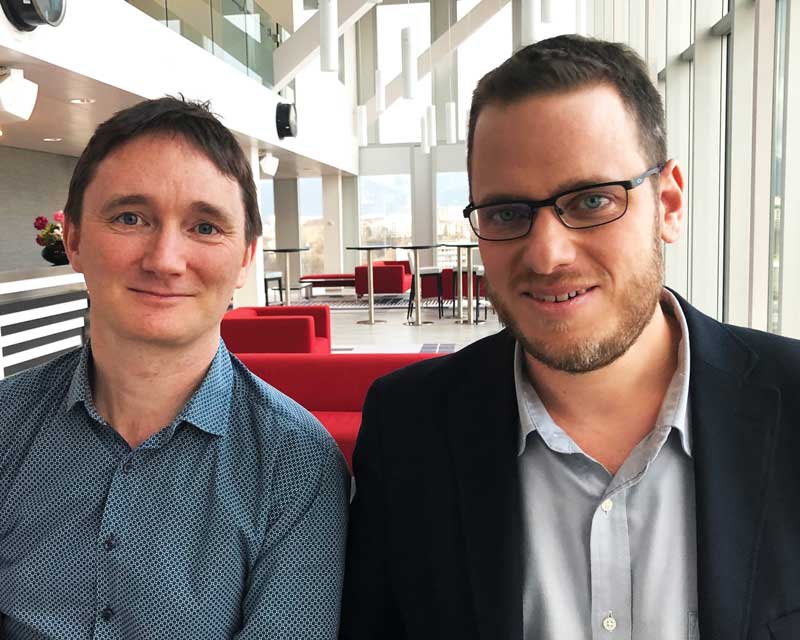 I have the enjoyable task of interviewing a different media professional for each episode. The first interview was with the head of data and archives at Swiss broadcaster RTS, while the second episode features the head of innovation at BBC Monitoring. We plan to publish a new episode each month, each one around eight to ten minutes long.
A personal challenge
I started my professional career in radio, two decades ago, but I never did much presenting. While I'm comfortable in front of a microphone, there's a world of difference between standing on a stage with my guitar as a shield and sitting face-to-face with an interviewee.
Podcasts are a very intimate format; more intimate than radio even, I think. The podcasts I enjoy the most are those where the people speaking sound totally at ease, with themselves and each other. My goal when I sit down to do each SkillBytes interview is to focus on having a relaxed but engaged conversation.
I'm at the very start of my podcasting career. I think it's going fine so far, but I'm looking forward to the challenge of getting better. I'm very lucky to have talented EBU colleagues as a production team and, in Michael Curling, we have a really expert editor.
You can find the podcast by searching for MediaRoad or SkillBytes on your podcast platform of choice.